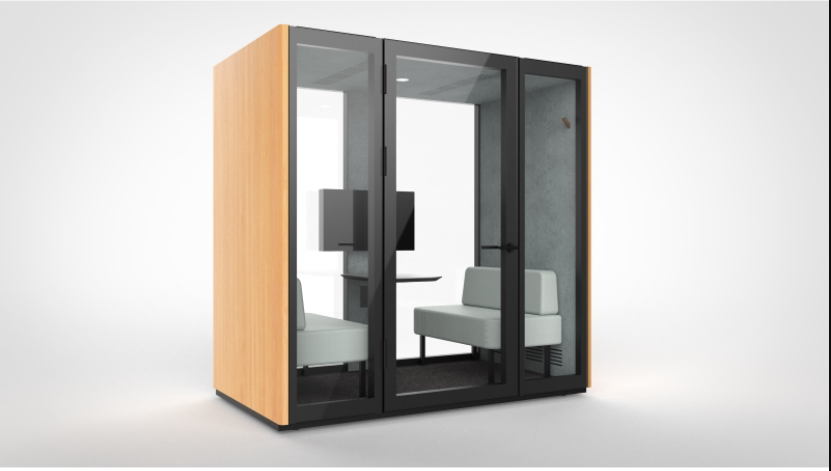 Getting focused usually demands for a peaceful place that allows elimination of as many disturbances as possible. For those who face struggles in focusing or want to have interruption free-meetings, relying on a soundproof pod or a meeting pod might be the best option to have. There are also some high end options available out there for which are more expensive. But it is possible for people that are trying to look for a cheaper value for money alternative phonebooth.
Soundproof pods not only help with sound management, but also allow you to focus on the task at hand. High quality ventilated fan circulate air in for a comfortable environment. One most important thing is to search around to see what is available. There are several companies trying to take advantage of pods which is the reason why they are becoming more and more popular and showing up more than ever. Just remember that all of the ready-made alternatives are quite expensive, therefore, before you spend a lot of money, ensure that the right privacy pod Singapore is found. Since the price of building a meeting room is really expensive, many people find our privacy booths as an option. It is value for money and increases the staff's productivity.
Are soundproofing pods worth it?
A sound proof pods Singapore may have been conceptualise a few years ago but more and more offices are getting onto the trend of owning it. This is because it is a much cheaper alternative to meeting rooms and provides the same level of comfort and privacy. Indeed, numerous businesses have used acoustic pods for promoting more productivity and efficiency in offices. This is something that would be increasingly seen in offices.
At FAM Solutions you would be able to find the best soundproof pods which fits into your budget. We have many options, sizes and colours for you to choose from. We are sure that you can find a sound proof pod manufactured by us that fits into your budget. This is one of the important furniture that a company should really invest in to increase productivity and efficiency.